Clothing & Footwear
Clothing combinations
---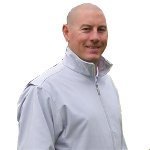 When you peek out the window or check the forecast in the morning and see it looks like a chilly day, you might throw on a sweater. If it looks like rain is coming, you might top it off with a jacket. But have you ever thought about your 'comfort combination'?
Since they're the expert, it's not surprising that Glenmuir has thought about you getting the right layers. But what does that actually mean? How does it work? We're going to find out…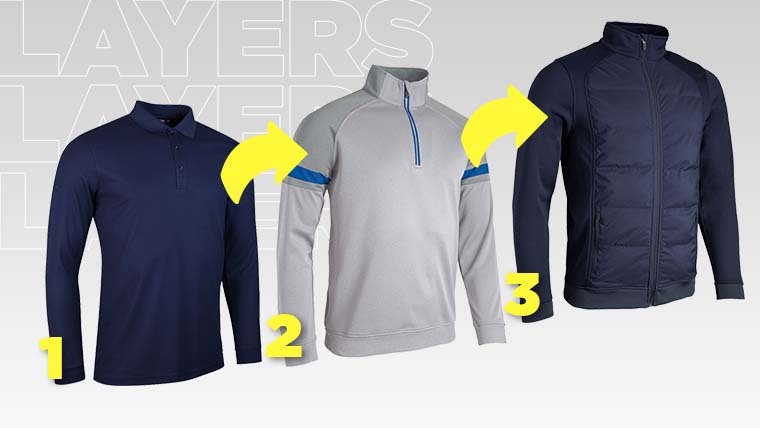 Glenmuir Max Long-sleeve Polo Shirt
Obviously, on a sunny summer's day, you want things like UV protection and breathable material (check and check!) in your polo, but that's a bit different if it's going under a mid-layer. The moisture-wicking performance is key in this Max long-sleeve polo as it moves perspiration away from your skin to stop you feeling hot and sweaty underneath those warm outer-layers.

Glenmuir Ramsay Mid-Layer
This layer is all about warmth, with active smart fibre offering thermal protection to keep you warm for longer by retaining body heat. Combining this with the breathable polo beneath lets you stay warm but never stuffy.

Glenmuir Callander Jacket
If the skies are looking particularly gloomy when you leave for the course, you want to be protected. Storm Bloc technology does a brilliant job of repelling wind & rain, with the added bonus of soft-feeling fabric. If you're in the market for a new golf jacket, there's simply no reason to look beyond Glenmuir's Callander design.

That gives you three layers to cover you on a cold and rainy day from course to clubhouse and even out & about in your daily life. Nobody gives you that level of premium performance through the entire wardrobe quite like Glenmuir.